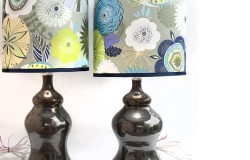 Posted on April 3, 2012 by rondaruby in Uncategorized

The last few days I have been busy photographing, cropping images and uploading new items on Ronda Ruby Ceramics Etsy Site.  Five new single lamps and five new pairs! Below are a few of my new favorites.

Comments Off

on New Work Posted on Etsy!

Continue Reading...