Studio Renovation
Posted on June 21, 2013 by rondaruby in Uncategorized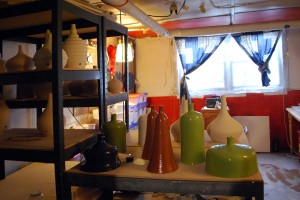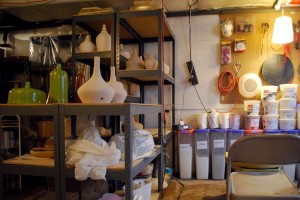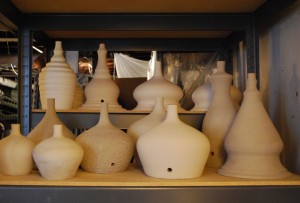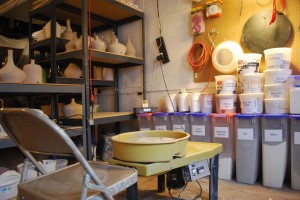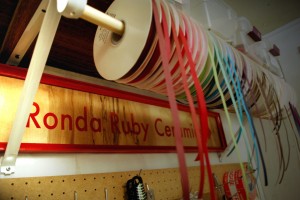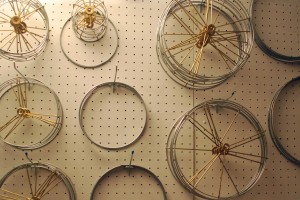 Here is the behind the scene look of where each Ronda Ruby Ceramics lamp is created.   Utilitarian, yes.  Glamorous, no.
There might not be a lot of bells and whistles, but a recent trading of studio spaces has created twice as much room for Ronda Ruby Ceramics. Besides twice as much room, the best perk of moving spaces is that I now have a window.  This is the first studio space in 15+ years that I have worked in that had a window.  It might take a while to get used to fresh air and light breeze.
How much longer will it be before this space is outgrown?  Or better yet, how long will it stay this clean?