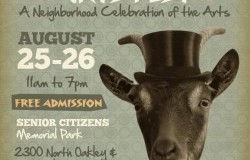 Posted on May 17, 2012 by rondaruby in event

Ronda Ruby Ceramics is excited to announce to be participating at the Bucktown Arts Fest once again! The Bucktown Arts Fest has always been one of my favorite neighborhood arts festivals to attend and last year the festival stood out as my favorite to participate at.  Really, who can complain about sitting in a tree-covered […]

Comments Off

on Ronda Ruby Ceramics will be at the Bucktown Arts Festival!

Continue Reading...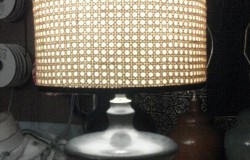 Posted on May 2, 2012 by rondaruby in Uncategorized

Ronda Ruby Ceramics has been BUSY making finishing a new batch of lamps for this Sunday's Spring Show on May 6, 2012. Last night, several hours were spent perfecting a new medium for lampshades – wicker caning.  I am pleased with the results (except for the bits of cane that are scattered about the studio!) […]

Comments Off

on Spring Show, just a few days away!

Continue Reading...